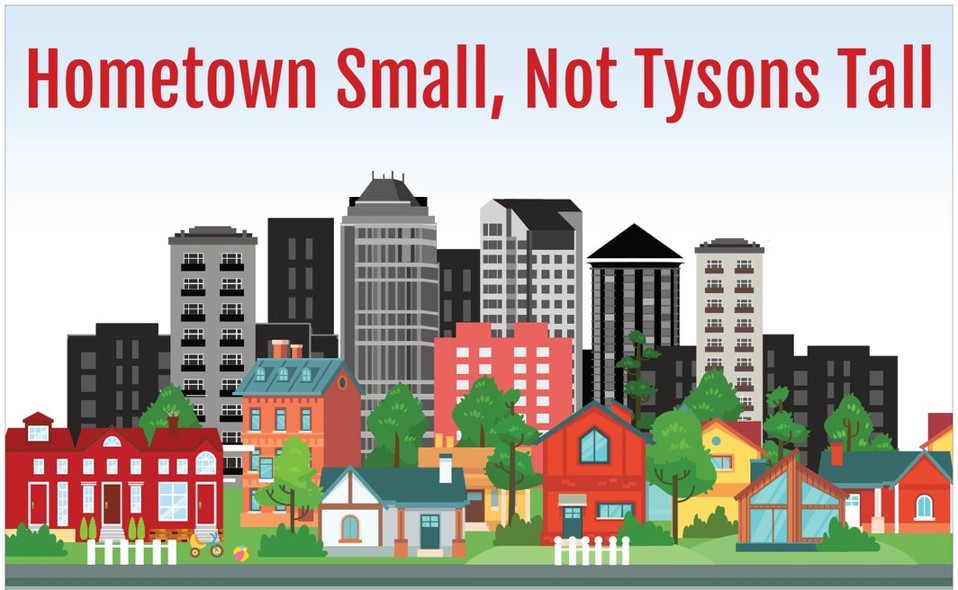 Thank you to everyone, Community and County, who participated in the February 20, 2021 virtual Open House. The Staff presented several changes they are considering to the draft language. We are evaluating those proposals and will update our website shortly reflect those changes.
Help Prevent Tysons Sprawl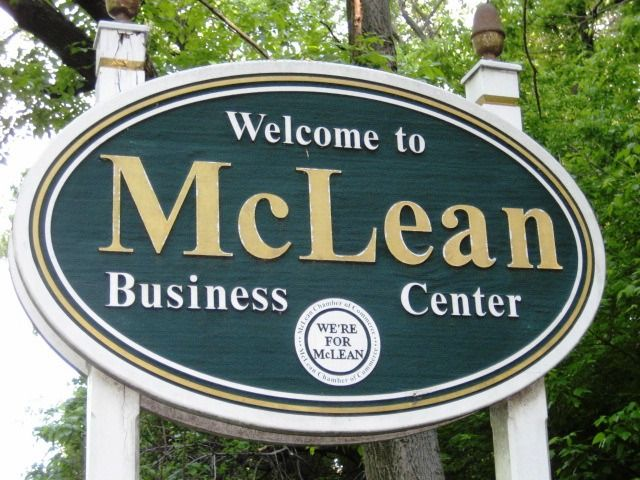 Who We Are
McLean Citizens for Right Size Development is a growing coalition of Neighborhood Associations representing over 1,000 households. We are concerned with proposed changes to the Comprehensive Plan for downtown McLean, Virginia (McLean CBC) that would set the stage for future high intensity development adding over 2,570 households - relative to the currently "planned" allowance, not the actual conditions - or approximately 6,000 to 8,000 new residents - forever changing the character of our community.
The Problem
In 2018 Fairfax County hired a consultant, Streetsense, to create a Vision Plan for redevelopment of downtown McLean. The goal was to balance the needs/wants of the community with a plan that incentivized redevelopment. The Vision Plan was presented to the community as the maximum development based on economic demand.
Fairfax County Planning Staff and the McLean CBC Task Force, appointed by Supervisor Foust, have proposed changes to the McLean CBC Comprehensive Plan that greatly favors development and strips away the provisions proposed by Streetsense to protect and buffer existing communities from greater intensity areas. The itensities that were presented to the community as maximums in the Vision Plan became minimum goals from which they have continuously increased intensity levels.
Our cry of alarm over changing our suburban, community-oriented business center to a congested urban center has fallen on deaf ears. We have provided input via letters, attended Task Force meetings, and met with County Staff and Supervisor Foust with little results.
The drafting stage is coming to an end and the document will be submitted by Staff to the Fairfax County Planning Commission and Board of Supervisors in early 2021 for their consideration. We need the community to speak up and express their concerns. There is strength in numbers.